Nancy Harrison, Managing Partner
Adventure Travel Media Source
Loveland, CO
USA
Mobile: 307.421.4473
Email: nharrison@adventuremedianews.com
Nancy Harrison founded Adventure Media in 1999 to serve as PR agency connecting adventure travel providers with the media. Adventure Media grew to represent many clients worldwide.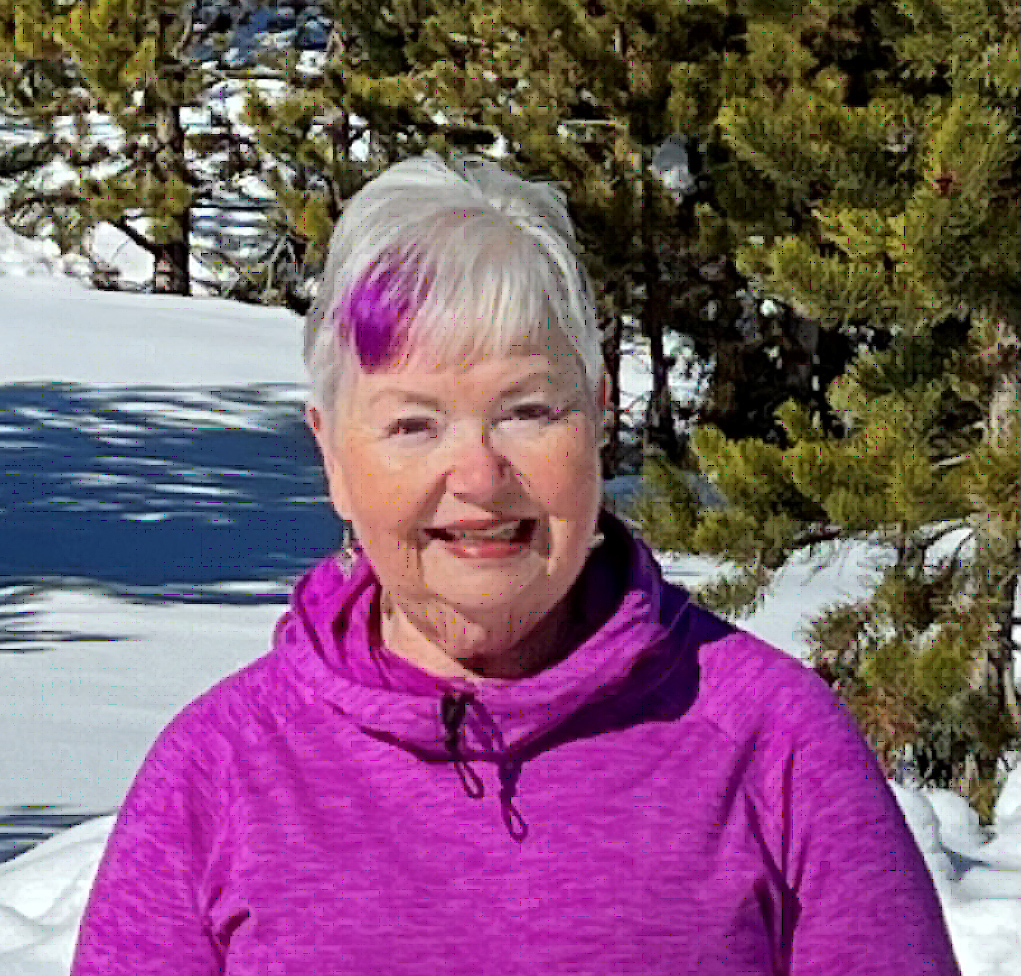 She is now semi-retired from PR and enjoys serving on the Vet Treks Board as well as two other non-profits. She has always loved animals and growing up on a farm provided lots of opportunities for pets.  Nancy was recruited to serve on the Board of Vet Treks to head up the media marketing which is a necessary function in order for the Foundation to achieve their financial goals.
Nancy is a true citizen of the American West having lived her entire life in Colorado, Wyoming, Utah and Idaho where she enjoys gardening, cooking and needlework and community events and activities. Travel is her true passion however and has spent time in many Latin American countries, Europe and Asia. She has made three trips to Africa; and is nearing the final few states to visit all 50.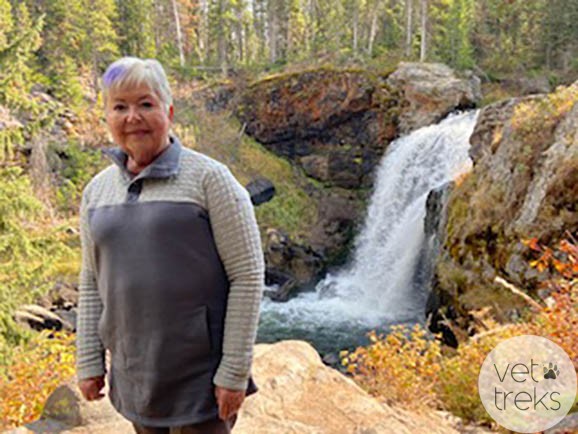 Favorite outdoor activities include sea kayaking, whitewater rafting, hiking, camping – including Dutch Oven Cooking, x-c skiing, horseback riding. Almost anything that provides time in nature is where she wants to be. Favorite trips have been sea kayaking the Cinca Terra in Italy, trekking to see mountain gorillas in Rwanda, rafting many rivers in the US and Costa Rica. On a trip to Alaska, Nancy caught an 80-lb halibut which was enjoyed all winter!
Nancy's camping gear is well-curated and takes forever to put up. She still tent camps and sets up an open-air kitchen where yummy breakfasts and elaborate dinners are served. There's no telling how many exotic combinations of graham crackers, candy and marshmallows have been created around the campfire. Friends and family rarely turn down an opportunity to camp with Nancy!
Nancy has two grown children, four grandsons and four great grandchildren who all spend as much time as possible in the great outdoors. The whole family meets to go camping, boating and fishing as often as possible.