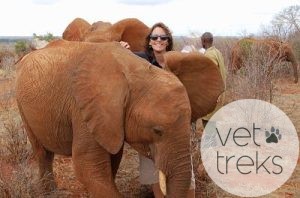 Travel is fascinating, adventurous, educational and fun. It also represents an opportunity to give back and do some good in the world. "Voluntourism" (fusing travel with volunteer efforts) is a key focus of Vet Treks trips.
Our volunteers include veterinarians, veterinary students and technicians, and shelter workers. A portion of your costs are tax-deductible, and CE opportunities are available in some locations.
Not Just for Veterinary Pros
Though veterinary participation is our core focus, our projects also need the extra hands of dedicated non-veterinary crewmembers. Dr. Lisa McCarthy, our founder and project director will train and guide crew members in the skills needed to participate in team efforts. Everyone can contribute!

 Both Work and Play
Following our community projects, it is our hope that you will linger in our host countries to enjoy the amazing adventures they offer. In all project locations we have established partnerships with reputable tour partners who can arrange any level of trip extension you desire. By combining your international development work with adventure, you will gain a complete experience in the destination country.
---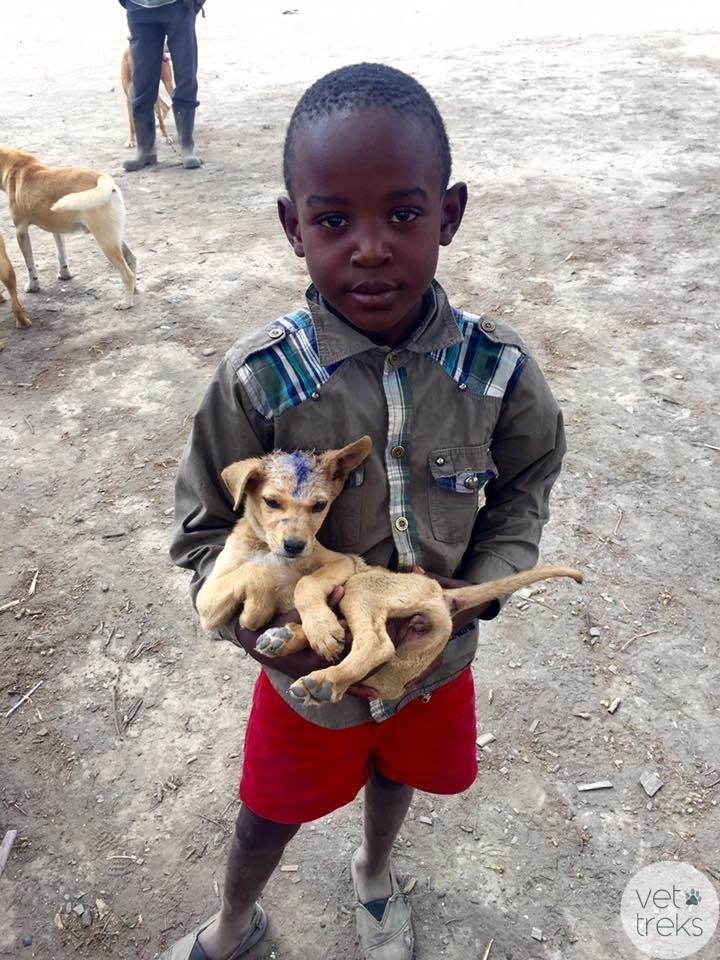 From Kenya 2016
Dogs are not as popular as cats. Perhaps, a 14th-century rabies epidemic contributed to the current cultural norm. Yet, during a 2016 Trek in Kenya, Simon took the opportunity to show a group of children how to tenderly and respectfully treat the very puppy they dragged in.
Our projects are on hold due to the COVID-19 pandemic, but we are busy planning future campaigns!
---
Be the first to learn about future Treks to Kenya, and other exciting locations