Lisa McCarthy, DVM, MBA – Foundation Chair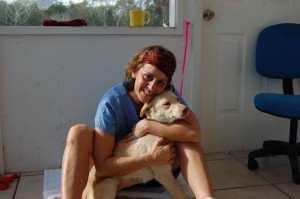 Dr. McCarthy is a veterinarian with 30 years of experience in small animal veterinary medical practice, practice acquisition and business management. For more than a decade, she has organized veterinary teams that provide high volume, low cost spay/neuter services to underserved communities in Mexico and other developing regions. Her passion is to help both animals and the people who love and need them by participating in efforts that respect animals, communities and the local environment.
Vet Treks is the culmination of Lisa's belief that we are all here to help others: "The meaning of life is to find your gift. The purpose of life is to give it away."
Gillian Wood-Pultz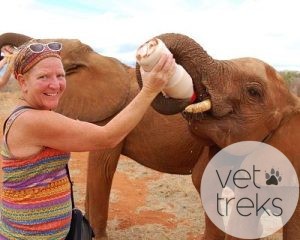 Gillian is an accomplished animal welfare executive with extensive knowledge and experience in all aspects of Animal Care and Control administration, animal shelter operations, and nonprofit management. Under her leadership, the North Fork Animal Welfare League operates two municipal shelters in New York both with save rates of over 96%.
She has spent thousands of hands-on hours volunteering for various domestic and international groups dedicated to the advancement of animal welfare and the non-lethal reduction of companion animal overpopulation worldwide.
She is a licensed wildlife rehabilitation and has worked as an animal cruelty and neglect investigator with the Suffolk County SPCA. She is a founding board member of the New York State Animal Protection Federation and sits on the Congressional Animal Protection Task Force.
Nancy Harrison
Nancy Harrison founded Adventure Media in 1999 to serve as a connection between the media and adventure travel providers. Adventure Media has become a recognized leader in obtaining editorial coverage for clients. There are regularly covered in such publications as National Geographic Traveler, Conde Nast Traveler, AFAR, Travel &Leisure, Outside and Men's Journal as well as all major newspapers and websites.
Nancy is a true citizen of the American West having lived her entire life in Colorado, Wyoming, Utah and Idaho. She feels this gives her a unique perspective into the assets and the challenges faced by the less populated regions of the world in attracting visitors.
Nancy regularly speaks at travel conferences and trains industry colleagues in the art of media relations.
Working with the media and representing diverse clients in the adventure travel industry is a great opportunity. She has two grown children and six grandsons who are growing up in the great outdoors.
Her favorite trips involve hiking, camping, fly fishing, whitewater rafting, sea kayaking, snorkeling and wildlife study.
Gwen Lombard, DVM, MS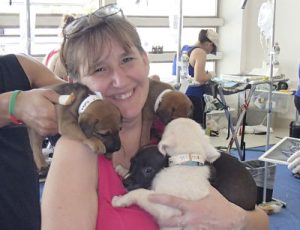 Gwen is a veterinarian with more than two decades of experience in small animal general practice and emergency medicine. However, it has been during the last ten years of her career that she has discovered her real passion for educating veterinary nurses/technicians (classes including Anesthesia, Anatomy and Physiology, Emergency Medicine, Clinical Pathology, Pharmacology and Nutrition). She currently teaches in the Veterinary Technology Program at Front Range Community College in Ft. Collins, Colorado. Improving the lives of animals by educating hundreds of well-trained veterinary nurses to provide the best patient care possible has become her new life goal.
She has volunteered with several high-volume, low-cost spay/neuter clinics. She hopes to encourage veterinarians and veterinary nurses to share their time and talents with associations such as Vet Treks.  This organization offers the perfect mix of providing veterinary care to underserved populations, while educating communities on important animal welfare issues.
Randa MacMillan, DVM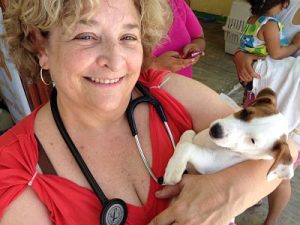 Randa MacMillan is a retired veterinarian with over 35 years of practice experience. She owned her own general medicine practice and has been active in organized veterinary medicine for many years, serving as president for the state VMA.
Randa is a world traveler and loves adventure. She has been able to use her veterinary skill set to volunteer with such diverse groups as helping nurse elephants back to health at an elephant camp in Thailand, to being a veterinarian at the Iditarod Dogsled Race in Alaska, to spay/neuter clinics in Mexico.
Vet Treks is the perfect match for travel adventure and the calling to help other people and animals in the world. "I have been fortunate in my life and truly believe in giving back.  When you sprinkle happiness on others, you can't help but get a little on yourself"
Paul Oberbroeckling, DVM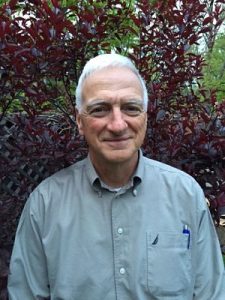 Paul – Dr. "O" – graduated from Iowa State College of Veterinary Medicine in 1983. He came to Colorado to "give the West a try" and worked at several small animal hospitals in Denver before opening his own in Central Denver. All Creatures Animal Hospital opened on 8/8/88, a date that had a lot of significance to it as he found out later. The Chinese hold the number 8 in very high regard as a sign of success. Who knew?
After four years of growth,  Dr. O  purchased another clinic, East Colfax Animal Hospital. In 2006, he sold both Hospitals and began working part time for various hospitals in Central Denver.
Dr. O as been active in Denver Area Veterinary Medical Society for many years, holding at one time or another, all of the Board positions. Non-veterinary interests are Family: wife, Rebecca and daughter, Helen. He also loves to cycle as often as possible, and to get out to enjoy our great mountainous State! Travelling in the States and Internationally with Becky and golfing are his current passions (although golfing is mainly to spend more time with his wife!!).
"Veterinary Medicine has been so very important to me, providing challenges and rewards on a daily basis. Meeting veterinarians from coast to coast and in other countries is so special. Having this opportunity to branch out and provide care to creatures in other lands will be even more rewarding."
Cynthia Patterson, DVM, MBA, DABVP (Canine/Feline Practice)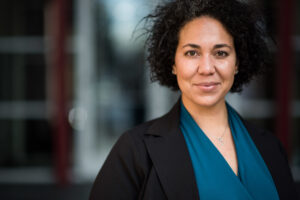 Cynthia is a veterinarian that began her passion for the veterinary profession as a kennel assistant in North Las Vegas in 1997. The amazing bond between animals and people allowed her to embrace the calling of veterinary medicine, and she began her career as a veterinarian after graduating from Colorado State University in 2008. She has spent time practicing in and around Denver, Colorado, and currently travels the country teaching other veterinarians and developing their support teams as a veterinarian for Zoetis PetCare. When teaching, she is most passionate about improving anesthetic techniques and pain management for pets, improving communication with pet owners and teams, and topics around keeping pets safe from parasites and contagious diseases.
Living in Colorado allows Cynthia to fully enjoy her hobbies of snowboarding, paddleboarding, fishing, and hiking. She was moved towards philanthropic work in 2016, and enjoys contributing her time to organizations that improve the lives of pets, their families, and the veterinarians who care for them.