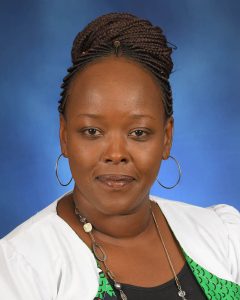 Dr. Pauline Gitonga is a veterinarian with over 18 years of service to the care of small and large domestic animals. Her doctoral training in dryland resource management has allowed her to bridge the gap between research and development through training livestock keepers and supporting frontline animal health workers build capacity to control endemic and zoonotic diseases.
Her life mantra, 'Knowledge for Development', embodies her passion and commitment to work as an extension service provider. Pauline is always looking for opportunities to work with like-minded people and organisations. Vet Trek Foundation's mission and vision aligns well with her aspirations and commitment to partnerships that builds the livelihoods and resilience of pastoralists communities.
Pauline is excited to be part of the amazing team committed to improving animal welfare and public health globally.