Cynthia Patterson, DVM, MBA, DABVP (Canine/Feline Practice)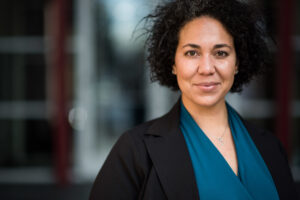 Cynthia is a veterinarian that began her passion for the veterinary profession as a kennel assistant in North Las Vegas in 1997. The amazing bond between animals and people allowed her to embrace the calling of veterinary medicine, and she began her career as a veterinarian after graduating from Colorado State University in 2008. She has spent time practicing in and around Denver, Colorado, and currently travels the country teaching other veterinarians and developing their support teams as a veterinarian for Zoetis PetCare.  When teaching, she is most passionate about improving anesthetic techniques and pain management for pets, improving communication with pet owners and teams, and topics around keeping pets safe from parasites and contagious diseases.
Living in Colorado allows Cynthia to fully enjoy her hobbies of snowboarding, paddleboarding, fishing, and hiking. She was moved towards philanthropic work in 2016, and enjoys contributing her time to organizations that improve the lives of pets, their families, and the veterinarians who care for them.