Hello world and welcome to the very first Vet Treks blog!
We are excited to move forward with our dream of serving animals and people in developing countries around the globe.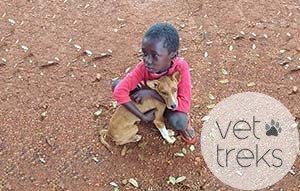 Vet Treks travels with teams of animal lovers, caregivers and experts to underserved areas of the world to participate in activities that advance the cause of animal welfare.  We specifically choose projects that also have a positive impact on community public health, the environment, local economies, or all of these.
The value of travel to these areas goes both ways: our projects and travel dollars support the communities we visit and our participants experience the travel to some of the most astounding places on earth.  Travel as a force for good!