I am excited to report that we have made our first donation from Rhea's Fund in Kenya!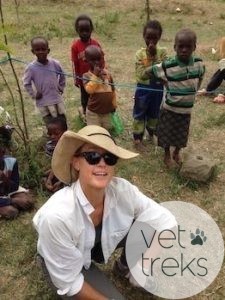 In 2016 we spent time in the Rukanga, Kasigau region, a beautiful mountainous area located in the area between Tsavo East and Tsavo West National Parks. This is a very important wildlife migration route between the two protected parks and also an area of intense domestic livestock ranching. Thus, unfortunately, the area has seen much human-wildlife conflict and poaching.
In 2015 ANAW established and began funding a group of Kasigau area residents to act as liaisons between wildlife interests, ranchers and the local community, and to monitor the region for poaching activity. This group elected to label themselves "guardians" rather than rangers and they have worked hard to create harmony between opposing interests in the area. Their efforts have resulted in a dramatic decrease in poaching, and a higher level of community involvement in conservation.
Our 2016 campaign in Rukanga was held in cooperation and with assistance from the Guradians. Rhea said this was her favorite part of the campaign. Kasigau was also her favorite area of Kenya, so it seemed fitting that our first donation should go to support this cause. Our $500 donation was generously matched by ANAW-USA creating a $1000 impact for the important work done by the Guardians.
We look forward to supporting other conservation efforts in Kenya and with your help, we will be able to do so for many years into the future. Rhea's legacy of love and care for Kenya, its people and wildlife will live on thanks to the generosity of our donors. Learn more about the Rhea Dodd Fund and how to donate here.
With gratitude, 
Dr. Lisa McCarthy
Executive Director, Vet Treks Foundation
January, 2021